Packing And Boxes Earls Court sw5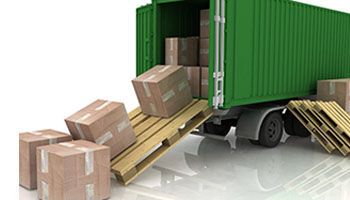 Packing Tips for Moving Items

Moving to a new home or office can be a hectic and stressful job. It not only requires you to pack your items safely but also needs to use the right boxes so that they remain intact throughout the move. Packing your belongings into appropriate containers is one of the most important aspects of moving, as it helps transport goods more efficiently, safely, and securely. To make it easier for you, here are some tips that'll help you find the right packing solutions:


Choose Appropriate Boxes

The best way to start packing is to select the right boxes for all of your valuables. Make sure to pick sturdy, secure containers with latched lids and handles since these will keep your goods in place whether you're carrying them or moving them around with a vehicle. Also, consider using padded packaging options as these will further cushion your items during transit. Storage Earls Court offers strong and durable packing materials such as cartons, cardboard boxes, bubble wraps, etc.


Securely Pack Your Items

Ensure that all fragile items are securely packaged in an appropriate box lined with bubble wrap or foam padding. Remember, any movement inside the box can cause damage; therefore make sure that everything is tightly secured within the box itself. Furthermore, if you're dealing with liquids or other perishable items, add additional layers of protection between each item to prevent any leakage during transit. For extra precautiousness, we also suggest labelling all delicate and fragile packages as "handle with care" just in case!


Label Everything Clearly

Once everything is packed up neat and tidy in its container/box, it's now time to label each container according to its contents. Labelling items properly can help save lots of time when you unpack everything during the move. Plus, marking up containers prevents any confusion while unloading at the other end too! As a tip do carry along a few permanent markers with you - this way you can write down important details on each package! If you need assistance regarding storage solutions call us on

.
---